Menton, Roquebrune Cap Martin
Roquebrune
Welcome To Villas International
Finding your perfect villa is easy with Villas International, we have a fantastic reputation for being one of the most knowledgeable, trusted and leading property agent on the French Riviera.
With over 19 years of specialising in the luxury villas market, we have the unique ability to go the extra mile in sourcing you the best villa, guidance and support that matches your requirements.
If you have a particular requirement in mind, you know your budget and where you would like to buy, contact us today and we will research what is available on your behalf, meaning you need not waste your time viewing properties that are not suitable and need not struggle with the local language!
Whether you are looking for a holiday vacation or looking to buy, Villas International has the expertise you need, so you can sit back and relax.
HONORAIRES DE GESTION/RENTAL FEES
PRESTATIONS PROPOSEES HONORAIRES TTC
Locations saisonnières / Holiday Rentals 23,07%
Prestations particulières (rédaction de bail, état des lieux, frais de dossier contentieux locataire, gestion des contrats d'assurance …) Sur demande et devis
HONORAIRES DE TRANSACTION /SALES FEE
PRESTATIONS PROPOSEES HONORAIRES TTC
Maisons, Villas et Appartements/HOUSES VILLAS AND APARTMENTS 6%
Service après-vente (changement adresse, gestion et mise à jour des contrats EDF, GDF, Veolia, gestion des contrats d'assurance …) Sur demande et devis
JESSICA DELLEPIANE – Agent Commercial Immobilier et prestations des services clientèles
TEL – 06 03 49 31 47
ENREGISTRE au RSAC du Greffe de Tribunal de Nice, Cote d'Azur depuis 01/12/1999.
E-mail : [email protected] Website: www.villas-international.com
SIRET 425 029 121 00018. CODE APE 4619B. Garantie RC PRO MMA N° 127 124 683 – 14 Bvd Marie Alexandre Oyon 72030 Le Mans
HABILITE PAR LA CARTE PROFESSIONNELLE N. CPI 0605 2016 000 009 078.
Délivrée par CCI NICE A EUROPAGENCE SARL
---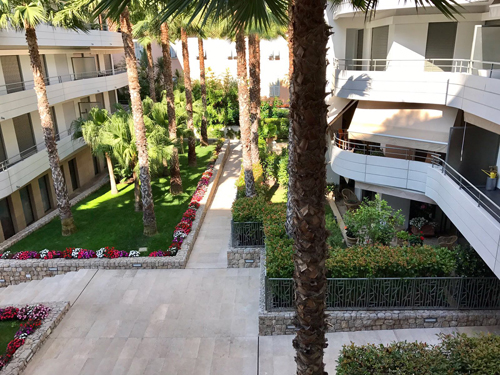 Menton, Roquebrune Cap Martin Menton - Garavan
French Riviera
2-Bedroom Apartment
Price: €549,000 (REF: B25)
Read More